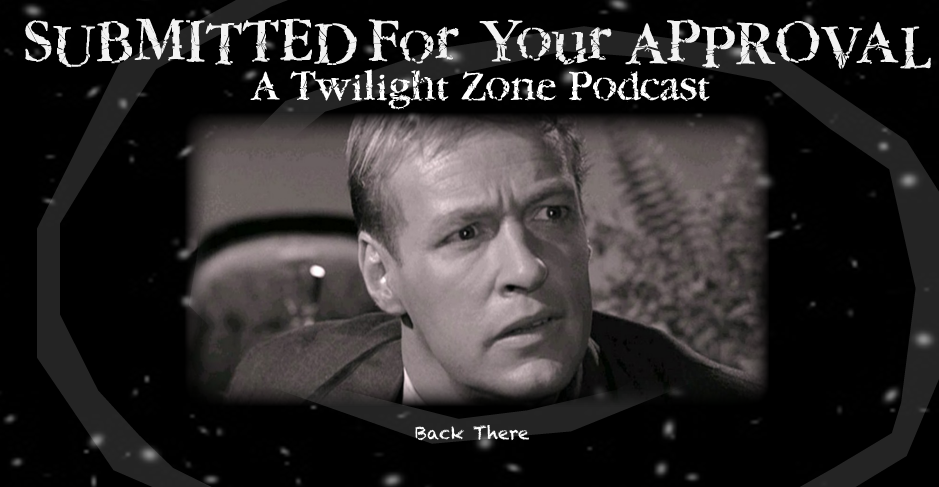 Podcast (twilightzonepodcast): Play in new window | Download
Subscribe: Apple Podcasts | Android | Email | RSS
This week I'm joined by another guest from across the pond to discuss a time travel look into American history with "Back There"!
Chris is the host of Spielbergpod which can be found on iTunes, Stitcher and anywhere podcasts are distributed! You can find him on Twitter @Spielbergpod or on Libsyn! Also, stay TUNED for his upcoming podcast that explores the films of the 1960's!
Show Notes:
Originally aired: January 13th, 1961
Starring:
Russell Johnson as Corrigan (Gilligans Islan, #obvi)
John Lassell as John Wilkes Boothe (Mr. Wellington)
Bartlett Robinson as William (in To Serve Man)
Directed by: David Orrick McDearmon (3 episodes)
Teleplay by: Rod Serling
Synopsis: After a conversation about time travel hypotheticals, Mr. Corrigan steps out of a gentlemen's club and into the past; specifically 1865, the night of President Lincoln's assassination. After trying and failing to warn people about John Wilkes Booth's plan, he is believed by one man, a Mr. Wellington. After explaining the plot to murder Lincoln, Corrigan realizes that he's been drugged. After waking up, he notices a handkerchief with the initials "JWB" stitched into it. Realizing he couldn't change the past, he finds himself banging on the door of the gentlemen's club again.
He goes inside and finds a new person sitting at the poker table, the great grandson of the only other person to believe Corrigan in the past. Corrigan reaches into his pocket and finds he still has the initialed handkerchief…
Social
Facebook: Facebook.com/S4YApodcast
Instagram: s4ya_podcast
Twitter: s4ya_podcast
Email: s4yapodcast@gmail.com
Call: 860-Go-TZPod
Website: www.apatheticenthusiasm.com/submitted-for-your-approval
iTunes – Head out and leave me a rating and/or review. I really do appreciate any and all feedback