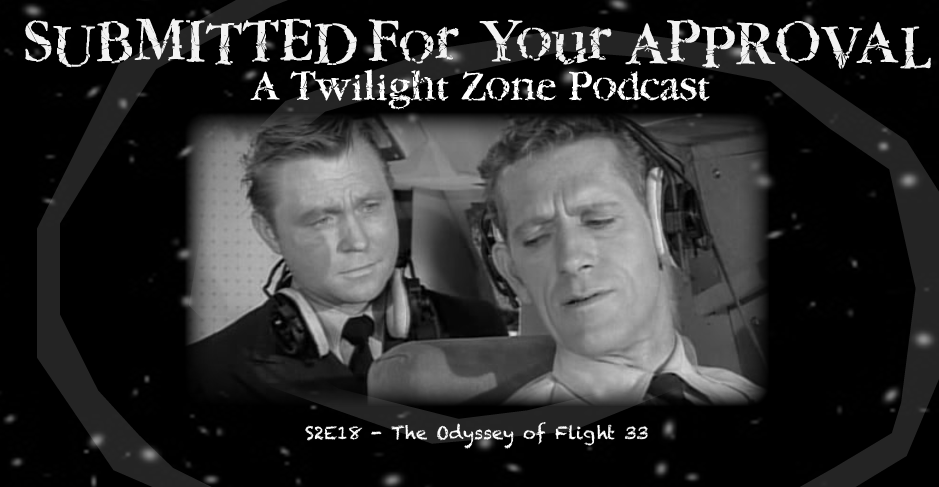 Podcast (twilightzonepodcast): Play in new window | Download
Subscribe: Apple Podcasts | Android | Email | RSS
The talented and funny Will Hines joins the show this week to discuss the dry, technical flight jargon filled episode, "The Odyssey of Flight 33"!
Will was a pure joy to have on the show! There are a bunch of ways to check out more of his work. Head over to his site, WillHines.net. You can also find his blog at Improv Nonsense. He hosts a few different podcasts, including the very good "Don't Get Me Started" and his newest, "Screw It, We're Just Gonna Talk About The Beatles"! 
Finally, if you're at all interested in long-form improv, you really need to check out his book, "How to Be the Greatest Improviser on Earth". I picked it up this week and absolutely tore through it. If you're a die hard fan of improv or have a passing interest and want to know more, I think you'll really enjoy reading what Will has to offer. You can find it on his website, or on Amazon!
Heck, here's a sample of Will's awesome work with Neil Casey!

Show Notes:
Originally aired: February 24, 1961
Starring:
John Anderson as Captain Farver
Paul Comi as First Officer Craig
Harp McGuire as Flight Engineer Parcell
Directed by: Justus Addiss
Teleplay by: Rod Serling
Synopsis: Global Flight 33 is making its way over the Atlantic ocean on the way to New York. When the flight hits a speed pocket, they manage to break the sound barrier. The pilot and his crew look out the window to see a brontosaurus: they've gone back in time!
They decide the only way to get back is to hit the same sound barrier. Once they bust through, they manage to make radio contact with La Guardia, though the control tower Doesn't know about any of the crew's technology. As Flight 33 is about to land, the pilot notices that in place of the United Nations building, the World Fair sits. Realizing that they're still in the past, 1939 to be exact, the pilot tells the passengers that they're low on fuel but are going to hit the speed barrier again. Hopefully they'll be in the right time then… thus goes the Odyssey of Flight 33
Social Media:
Facebook: Facebook.com/S4YApodcast
Instagram: s4ya_podcast
Twitter: s4ya_podcast
Email: s4yapodcast@gmail.com
Call: 860-Go-TZPod
Website: www.apatheticenthusiasm.com/submitted-for-your-approval
iTunes – Head out and leave me a rating and/or review. I really do appreciate any and all feedback