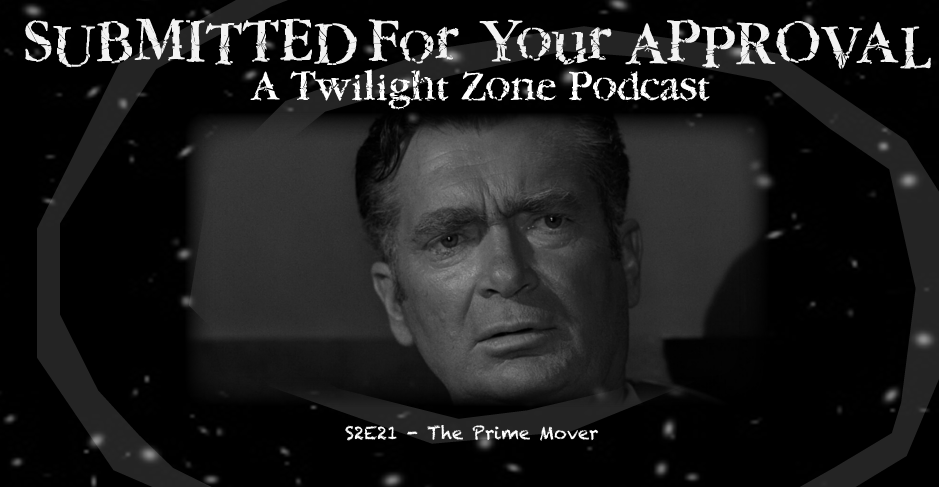 Podcast (twilightzonepodcast): Play in new window | Download
Subscribe: Apple Podcasts | Android | Email | RSS
Jamie Gaul stops in this week to talk about friendship, Buddy Ebsen (a pre-Jed Clampett role) and his ability to move us in the season two classic, "The Prime Mover"!
Jamie was a great guest and she charmed me from the outset and I feel like we're besties now. My only hope is that she'll help me get rich at craps someday. More importantly though, I'm glad to have had her on the show and to add her to the list of the S4YA Hall of Fame! If you want to hear more about Jamie, there's a few ways you can check her out!
UCB – Upright Citizens Brigade page! If you're in the Los Angeles area, go here to find out times and dates of her performances!
Facebook​
Twitter
SHOW NOTES – The Prime Mover
Originally aired: March 24, 1961
Directed by: Richard L. Bare
Written by: Charles Beaumont and George Clayton Johnson
Synopsis: A diner owner finds out his best friend has telekinetic abilities and decides to use him for personal gain.
SOCIAL
You can give me a buzz in the comments below or you can always hit me up on Facebook, here or on Twitter @S4YA_podcast!