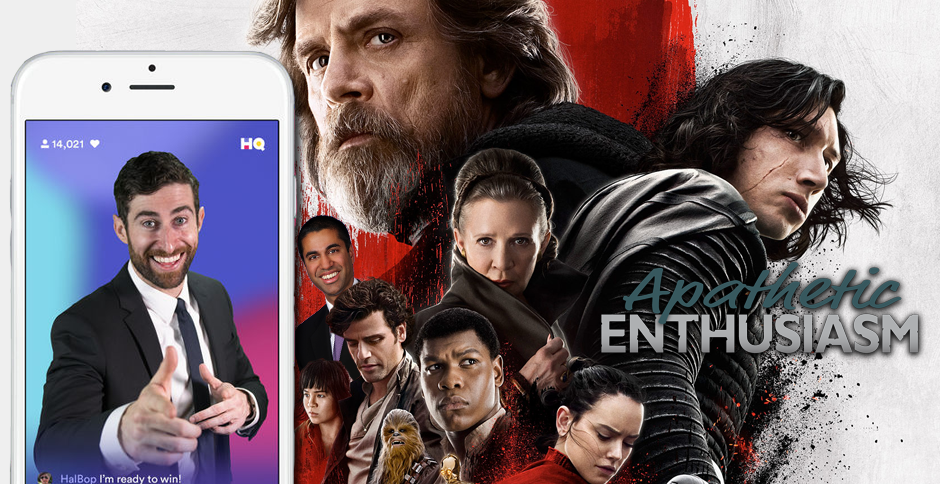 Podcast: Play in new window | Download
Subscribe: Apple Podcasts | Android | Email | RSS | More
After an extended break where some of us had to move (See: Brandon), we're back to talk The Last Jedi and the craze sweeping the nation (and iOS devices) HQ Trivia!
Show Notes
We first start up this week by discussing HQ Trivia and how that's taken us over. Just like those pods in Invasion of the Body Snatchers only with less Donald Sutherland screaming.
After that, we get into a spoiler filled review on The Last Jedi. That starts mid way through and we definitely give AMPLE warning! So, be wary, friends, if you're against the spoiler train!
SOCIAL
We're serious about making this show about different opinions and perspectives, so shoot us an email or hit us up on Twitter!
Social Media
Twitter – @apathusiast, @jugglemeno, @stevetheheb
Facebook – https://www.facebook.com/apatheticenthusiasmshow/
Instagram – apathetic_enthusiasm
Email – apatheticenthusiasmshow@gmail.com
Web – apatheticenthusiasm.com