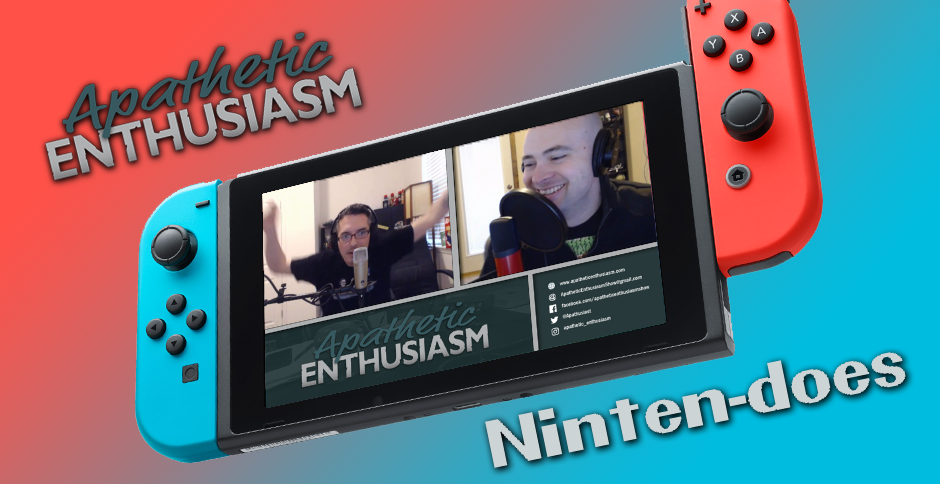 Podcast: Play in new window | Download
Subscribe: Apple Podcasts | Android | Email | RSS | More
With Christmas tidings come some magnificent gifts! We explore the effect of Santa on kids and top it off with an in-depth discussion of all that Nintendo Ninten-does and Ninten-doesn't
0 – 20 minutes – We talk all about Christmas!
20 minutes on – we're talking Nintendo. Travis and I both got a switch for Christmas so we decided that it was a great time to discuss all the games we've been playing, including Breath of the Wild and Golf Story!
SOCIAL
We're serious about making this show about different opinions and perspectives, so shoot us an email or hit us up on Twitter!
Social Media
Twitter – @apathusiast, @jugglemeno, @stevetheheb
Facebook – https://www.facebook.com/apatheticenthusiasmshow/
Instagram – apathetic_enthusiasm
Email – apatheticenthusiasmshow@gmail.com
Web – apatheticenthusiasm.com