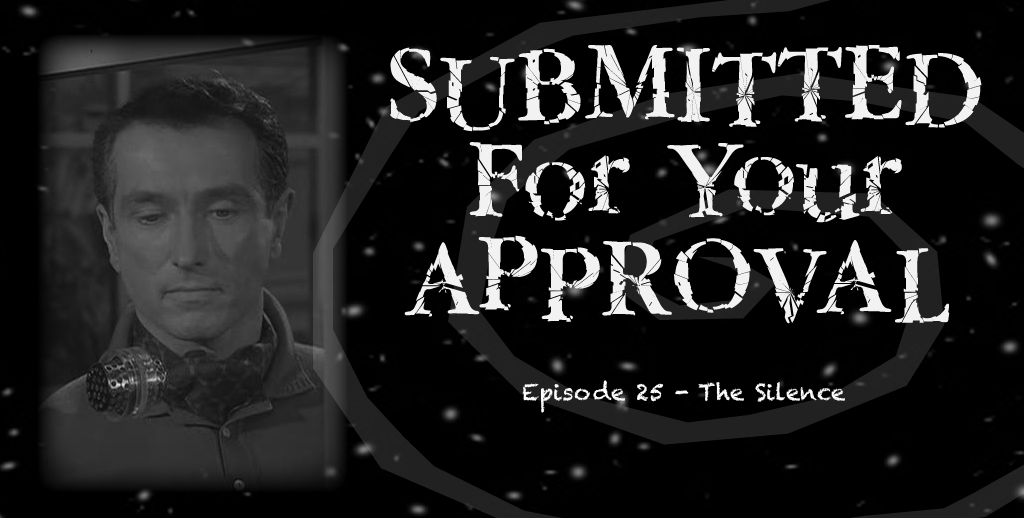 Podcast (twilightzonepodcast): Play in new window | Download
Subscribe: Apple Podcasts | Android | Email | RSS
This week I'm joined by Patty, the owner of Instagram's #1 Twilight Zone account, the__twilight__zone! We're talking The Silence this week, but there's not a moment of dead air! Listen in!
Before you listen (or during) make sure you download Instagram and follow Patty's account the__twilight__zone to catch some great content by her and those she highlights!
SHOW NOTES -The Silence
Originally aired: April 28, 1961
Stars: Liam Sullivan (Tennyson), Franchot Tone (Col Taylor), Cyril Delevanti (Butler)
Directed by: Boris Sagal
Written by: Rod Serling
Synopsis: At a gentleman's club, a grouchy old man gets exhausted listening to younger man that just won't stop talking. To solve this problem, the Colonel decides to make a bet. If the young man can avoid talking for an entire year, then he'll win $500,000 dollars. If the young man loses, then he has to leave the club!  A year goes by and the young man manages to keep quiet, but even though he wins, he ends up losing!!
SOCIAL
You can give me a buzz in the comments below or you can always hit me up on Facebook, here, or on Twitter @S4YA_podcast!