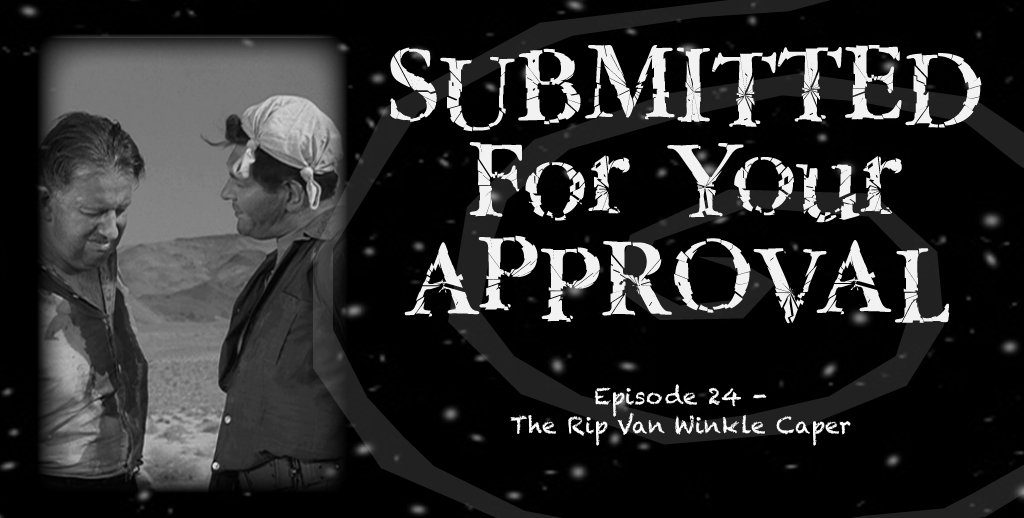 Podcast (twilightzonepodcast): Play in new window | Download
Subscribe: Apple Podcasts | Android | Email | RSS
This week, a friend from over at Wisecrack joins the discussion on capitalism and the volatile gold standard in The Rip Van Winkle Caper!
If you want to hear more from Alec, head over to Wisecrack and check out all their awesome video content. If you like Rick and Morty, you can always check him out on The Squanch (then make sure to go listen to Interdimensional RSS!). Finally, make sure you follow him on Twitter @alec_opperman!
SHOW NOTES – The Rip van Winkle Caper
Four men, after a heist of the century, make themselves sleep for a hundred years to get away with their crime. After waking up, they find themselves stranded in the desert. They soon discover the downfalls of capitalism and the laws of supply & demand.
Originally aired: April 21, 1961
Stars: Simon Oakland (DeCruz) (Psycho), Oscar Beregi (Farwell)(Columbo, Deaths Head Revisited)
Directed by: Justus Addiss (3 episodes)
Written by: Rod Serling
SOCIAL
You can give me a buzz in the comments below or you can always hit me up on Facebook, here, or on Twitter @S4YA_podcast!