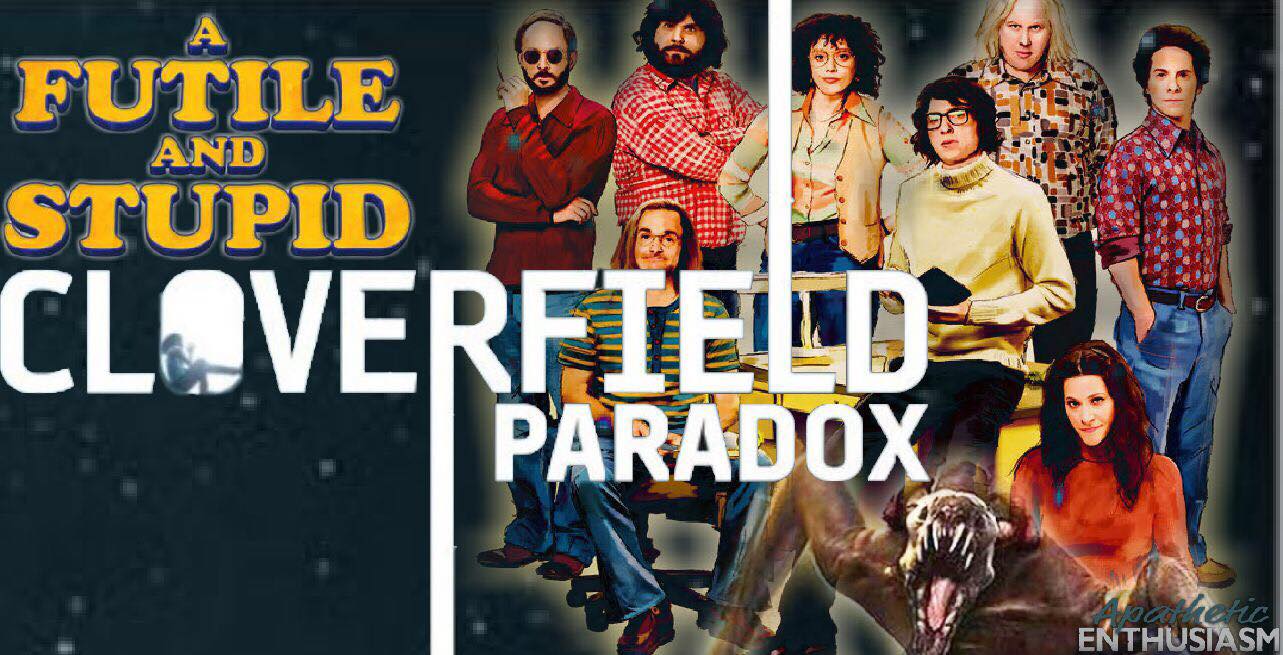 Podcast: Play in new window | Download
Subscribe: Apple Podcasts | Android | Email | RSS | More
What do the National Lampoon and JJ Abrams have in common? They both know how to tell a good joke! Tune in to hear about A Futile and Stupid Gesture as well as our thoughts on The Cloverfield Paradox!
MAIN THANG
SUPERBOWL TALKING!
The Cloverfield Paradox
A Futile and Stupid Gesture
SOCIAL
We're serious about making this show about different opinions and perspectives, so shoot us an email or hit us up on Twitter!
Social Media
Twitter – @apathusiast, @jugglemeno, @stevetheheb
Facebook – https://www.facebook.com/apatheticenthusiasmshow/
Instagram – apathetic_enthusiasm
Email – apatheticenthusiasmshow@gmail.com
Web – apatheticenthusiasm.com