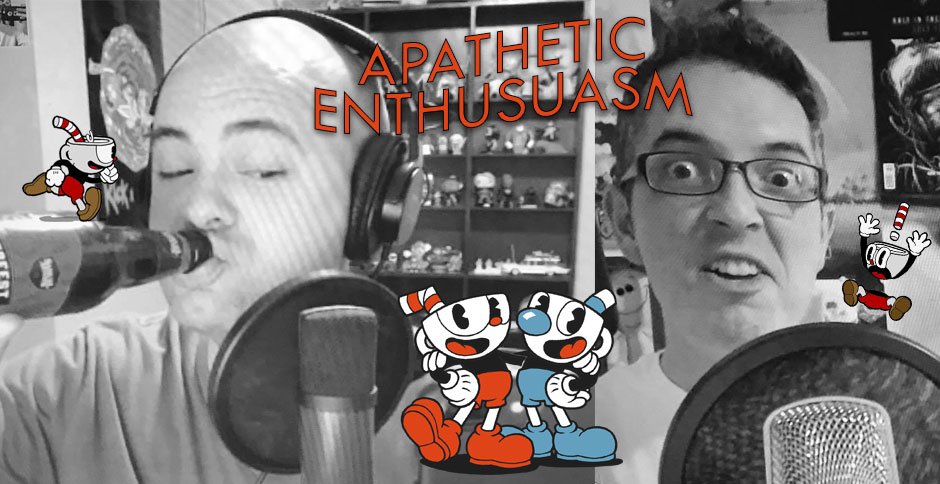 Podcast: Play in new window | Download
Subscribe: Apple Podcasts | Android | Email | RSS | More
Holy quacamole! We're back for the return, everyone! After a 3 month hiatus, we're back to and as good as ever (which means we're just as good as before, if not worse)! We talk Cuphead, PUBG and just where the hell we've been for the last few months!
Main Topics – THE RETURN
What the hell happened to us?
Rick and Morty & Interdimensional RSS

Went better than expected

Video Games

PUBG

Fortnite

Cuphead by StudioMDR
Miscellaneous

Movies/Television Time
Shout Outs!
None at this time, k thx!
SOCIAL
We're serious about making this show about different opinions and perspectives, so shoot us an email or hit us up on Twitter!
Social Media
Twitter – @apathusiast, @jugglemeno, @stevetheheb
Facebook – https://www.facebook.com/apatheticenthusiasmshow/
Instagram – apathetic_enthusiasm
Email – apatheticenthusiasmshow@gmail.com
Web – apatheticenthusiasm.com