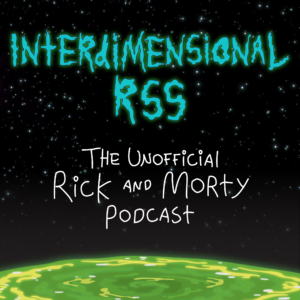 Podcast (rickandmortypodcast): Play in new window | Download
Subscribe: Apple Podcasts | Android | Email | RSS | More
This week we discuss the subreddit, Szechuan Seeking craze in one of this show's first quick mysteries or lil' bits!
Also, look, we know what we said last week; something about a break and 4 weeks… but when you've got such a compelling story, you can't wait for some other Rick and Morty podcast to break the case!
SHOW NOTES – Quick Mysteries!
Semi Pertinent News – Little Bits
We can't stay away?
All them toysssss broh!

Should Brandon open them up? Head to @RickandMortyPod on Twitter to vote in the poll. He's co-dependent and needs you to tell him how to live his life.
Main thang

A Video popped up recently in r/RickandMorty with a comic, a Shoney's menu, Szechuan packet and more… see the video here!
Is there an Alternate Reality Game (ARG) going on?
Elastical_gomez posted that it's not officially affiliated with the show
Just a fan project where they are selling the sauce and donating to charity?
Though it's officially unofficial, is there a chance that it's somehow unofficially official?

Is 7/1/17 the fer real release date?

ARE WE STILL IN THE SHONEYS?
Listener Suggortions and Short Outs
Tweets –

Big ups to Chuck who, even though he refers to himself as the "Jerry Sandusky" of RaM podcasts, still says that this show is easily the best!
Ryan wants to start a UHF podcast with us… or at least Brandon

Reviews

loveWookie mentions how the podcast is filling in gaps as they catch up in episodes
KyleBl says "meh" but still gives 5 stars so… thanks?
SOCIAL
Hit us up on our Twitter @RickandMortyPod. We also have our email, Rickandmortypodcast@gmail.com. Thank you always for listening, and until next time: see you latttttttter!
Oh wait, before I forget: if you want to support the show and also get some sweet merchandise, head over to TeePublic and pick something up. Anything helps us out for hosting fees and what have you!